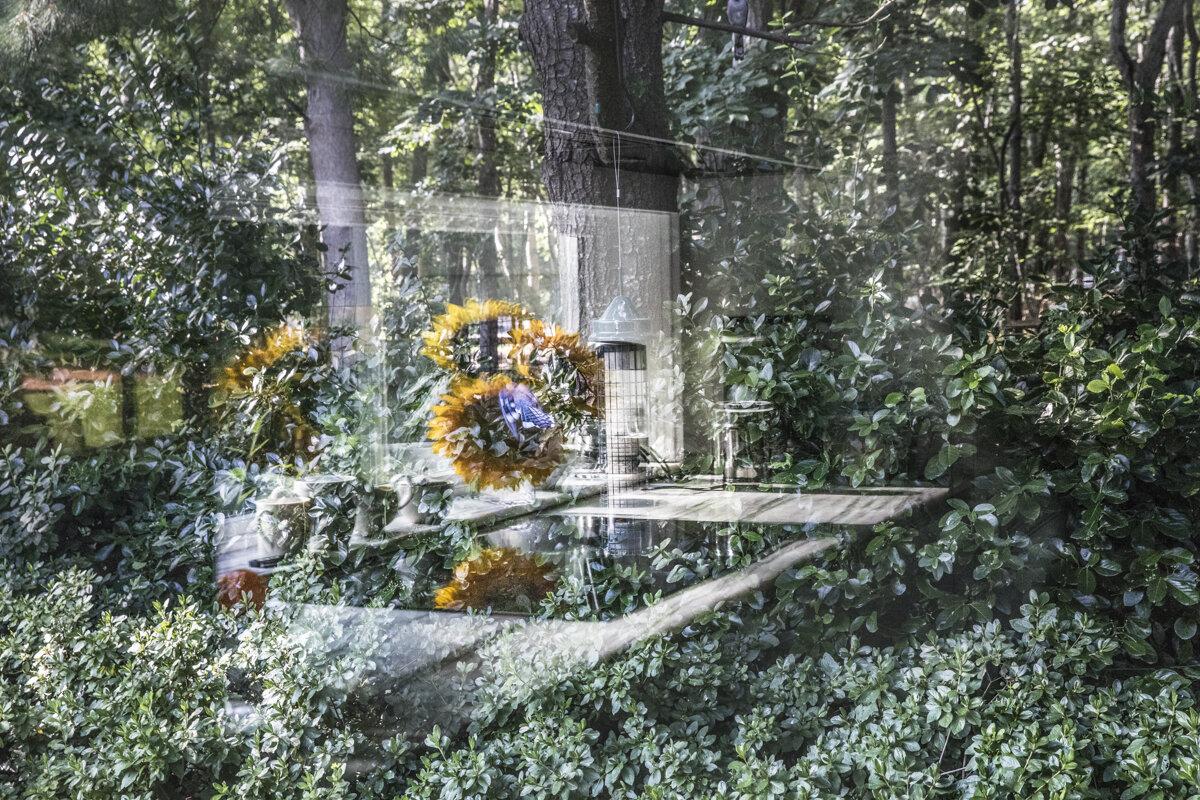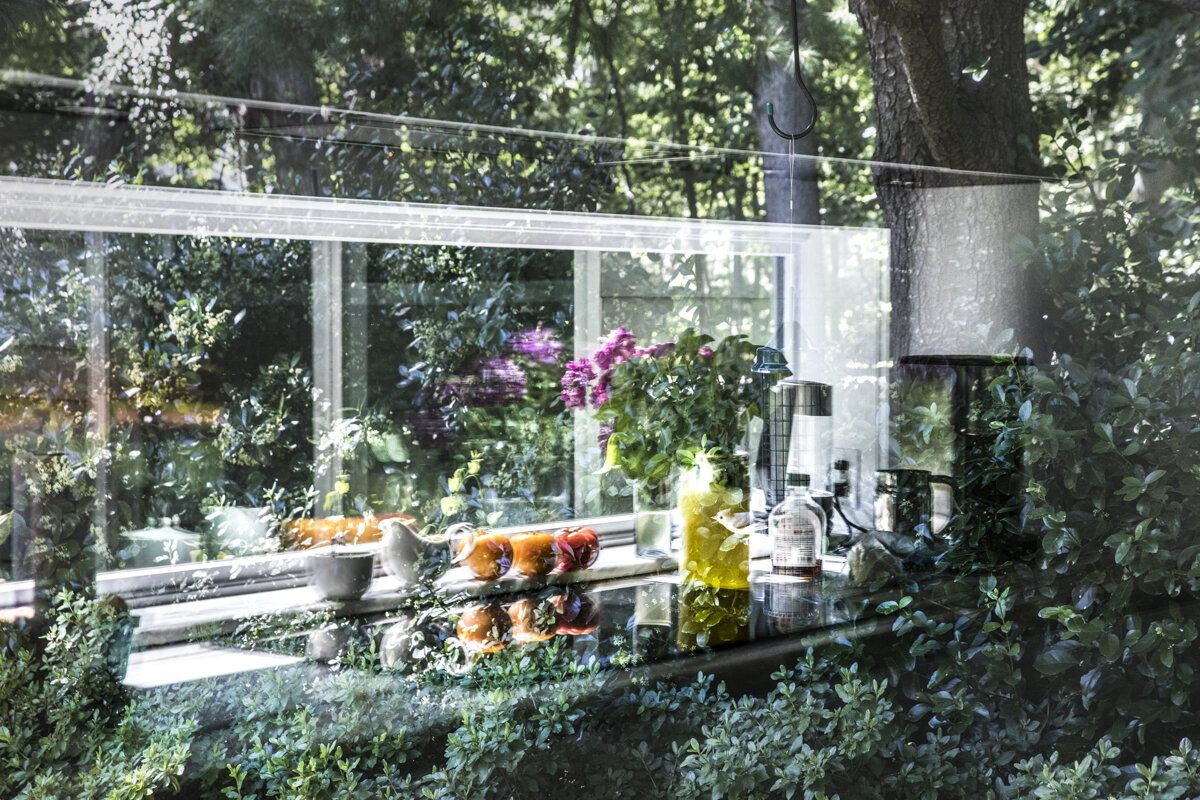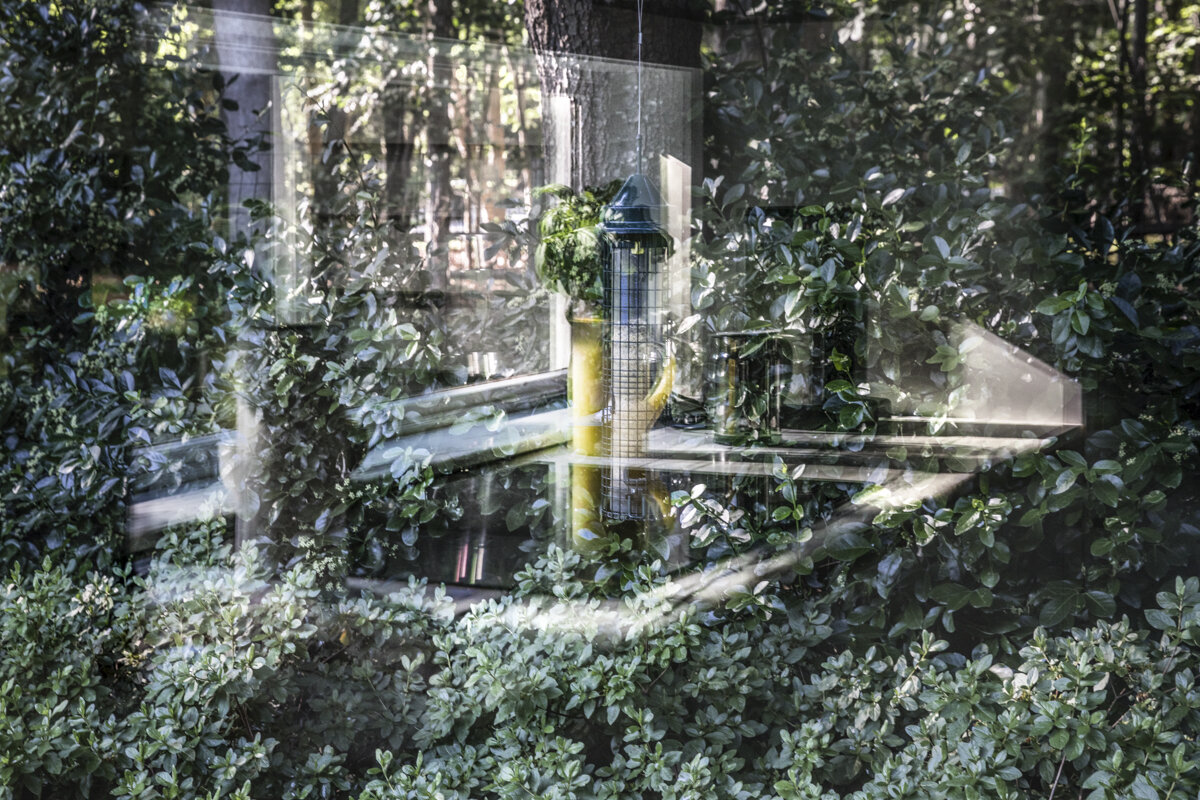 "Phantasmagorical" is the title of my photo series in which I merged reflections from the exterior with the interior and created my own fantasyland.
I purposely crafted a world in which reality is overtaken by imagination. In my world, birds perch on coffee cups and fly free around my kitchen. Human beings, still central and recognizable in my fantasyland, take on new shapes and dimensions, sometimes friendly, sometimes menacing. The boundary between the objects in the home and the flora and fauna in the garden is blurred. This is a world where magic emerges from the images, where it is a joy to observe and live.
As the project continued, I realized this is not simply whimsical and illusory; the photographs could also be viewed metaphorically. "Phantasmagorical" represents the dichotomy of what we as humans present to the world, and what we as individuals keep hidden internally– that which is our own unique true selves. It alludes to the split between what people are feeling on the inside and the mask people put on in their everyday lives. It symbolizes our collective public face and our secret realities. This is our human condition.
I took these images exactly as I saw them through my camera's viewfinder. Each image represents the "rush" that I feel when capture what I want to feel in the face of what actually exists.